A website is all about how do you wish to present your business it can cost you as low as 1000 AED or an additional 200 AED if you do not have a domain and hosting or website design Dubai can even 12000. 
If you are looking for a proper kind of website with 100% customisation, eCommerce feature, business class design, user friendly, fast loading, on page optimized and custom features and colors more ever with content writing and powerful web hosting with unlimited official email IDs e.g info@yoursite.com
Such websites are complete packages in these type of plan there is nothing left to get and this how you are spending more, however this money actually pay you back when you spend, this is why you should always consult with right web designer
Price Variation in different website and difference in features
A website can be one page presentation your business or it can be your choice of portfolio with 100% customisation this is why it can never be very specific when it comes to price
The more you add things to your bucket the more it costs you but the right professional should guide you and put his expert opinion on how and what you need to grow your business, as the website is not just a profile it actually may lead to leads and these leads are supposed to be converted
To understand better calculate the website price online and download PDF quotation with few clicks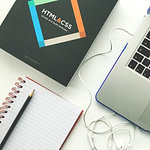 3 main factors which everyone should think about when planing for a website design.
Right web Hosting
On page Optimization
Continue Updates or maintenance of website
The above are the keys which helps your website rank high on search engine as a website with these 3 strong points is 100% eligible to have off page strategy a web designer dubai might have these capabilities to specially when it comes to on page optimization.
while its not obvious as its a part of digital marketing therefore its a job to be done a digital agency can have such as element8 and adwebstudio